Mini Doll's Tea Cup Necklace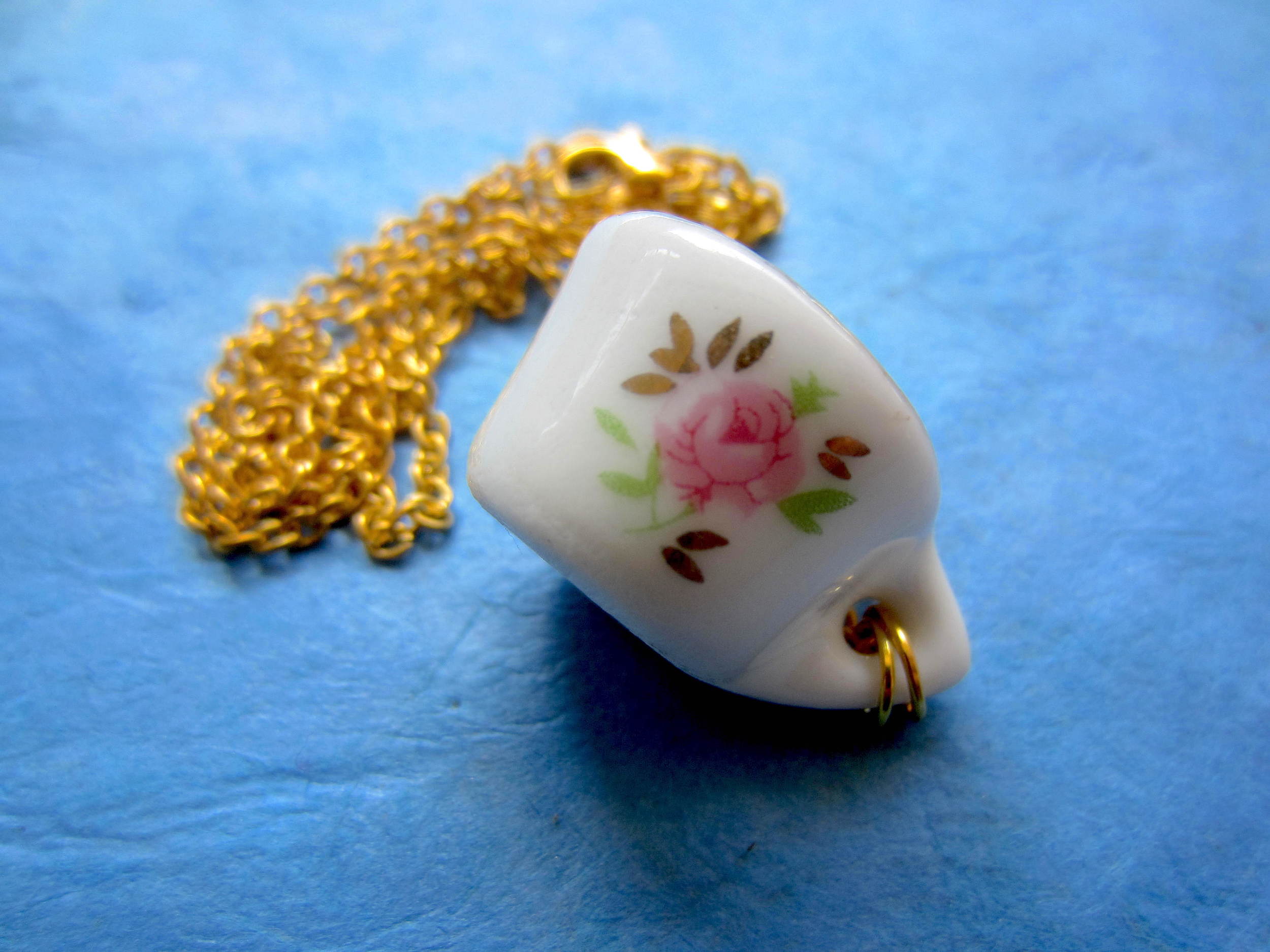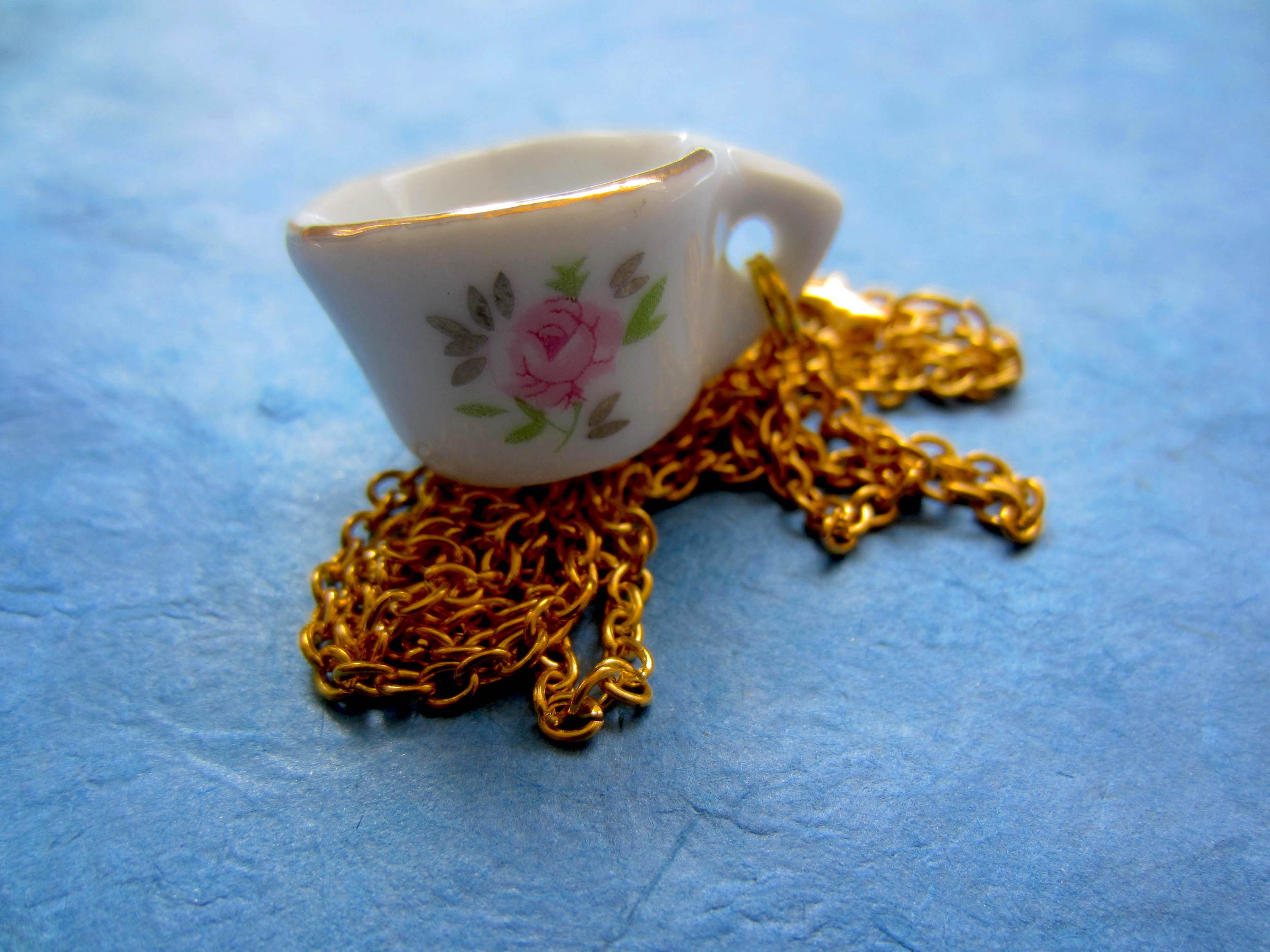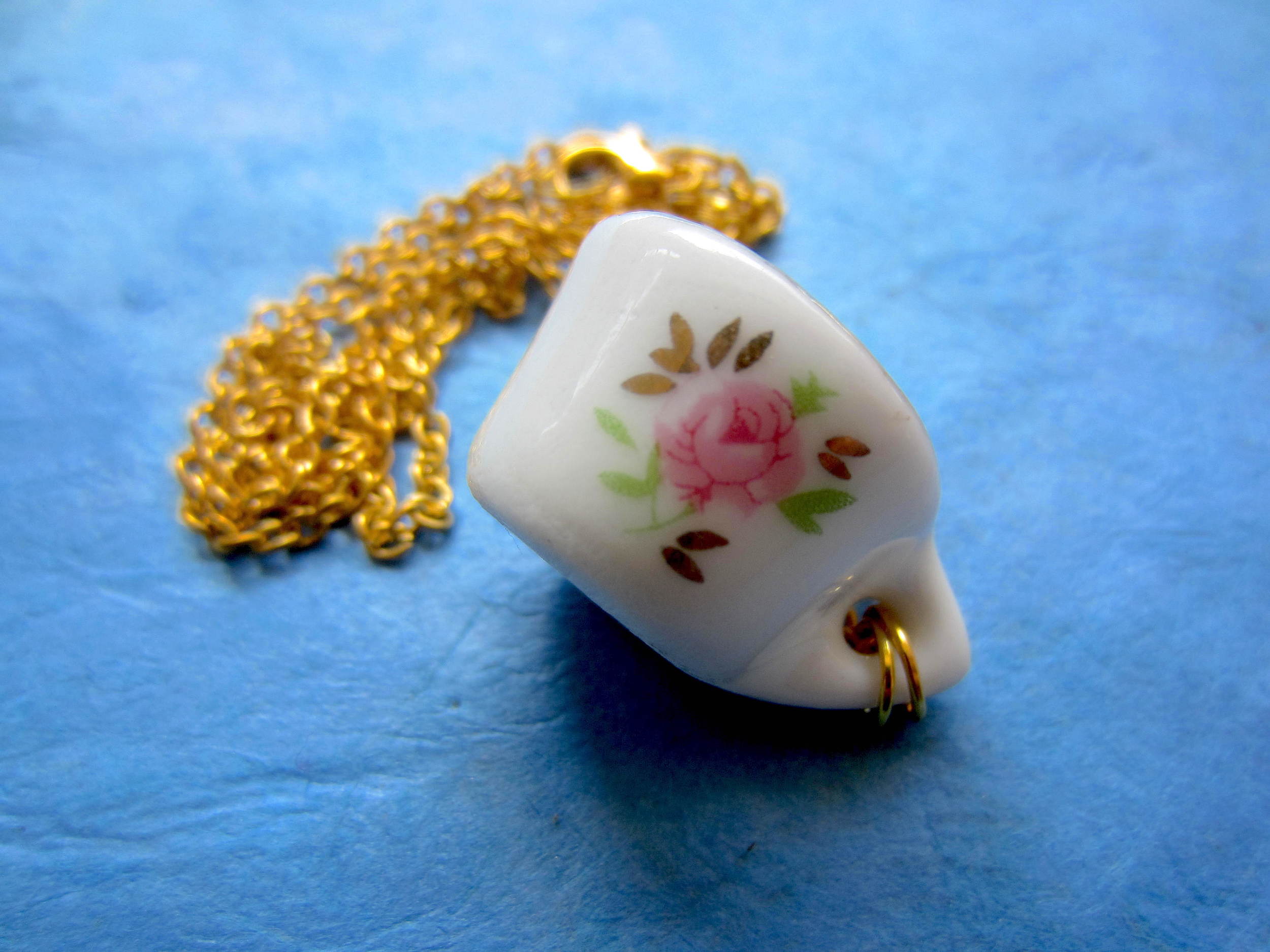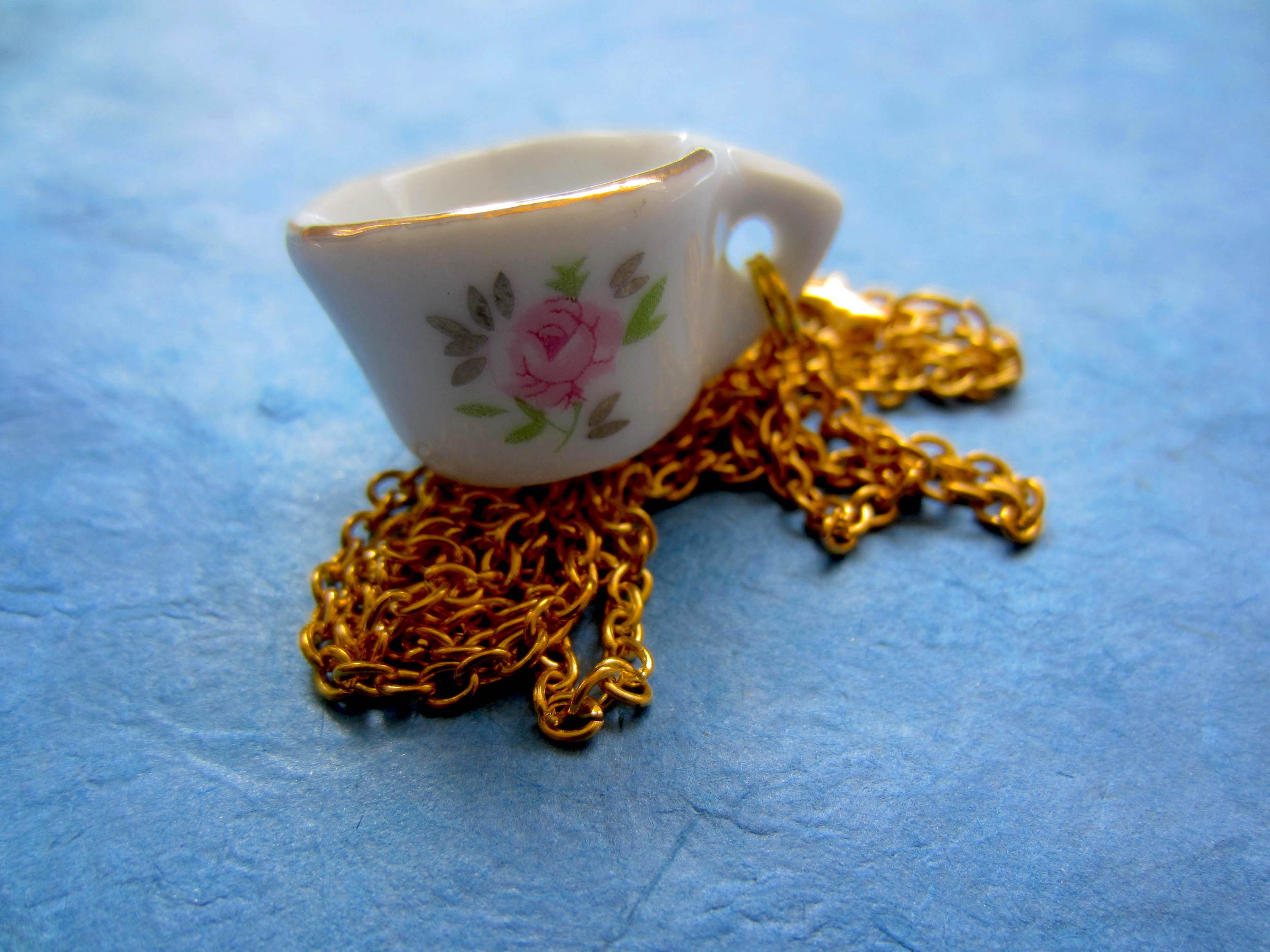 Mini Doll's Tea Cup Necklace
I fell in love with a miniature tea set. This is one of the pieces, forever preserved as jewelry.

This lovely gold-trimmed tea cup is decorated with a pink rose, green leaves and gold accents. It measure 1''x1/2''x1.25''. It is ceramic and in brilliant condition.

I have two available - one on a 10-inch chain and the other on a 15.5-inch chain.