Rejected Heart Necklace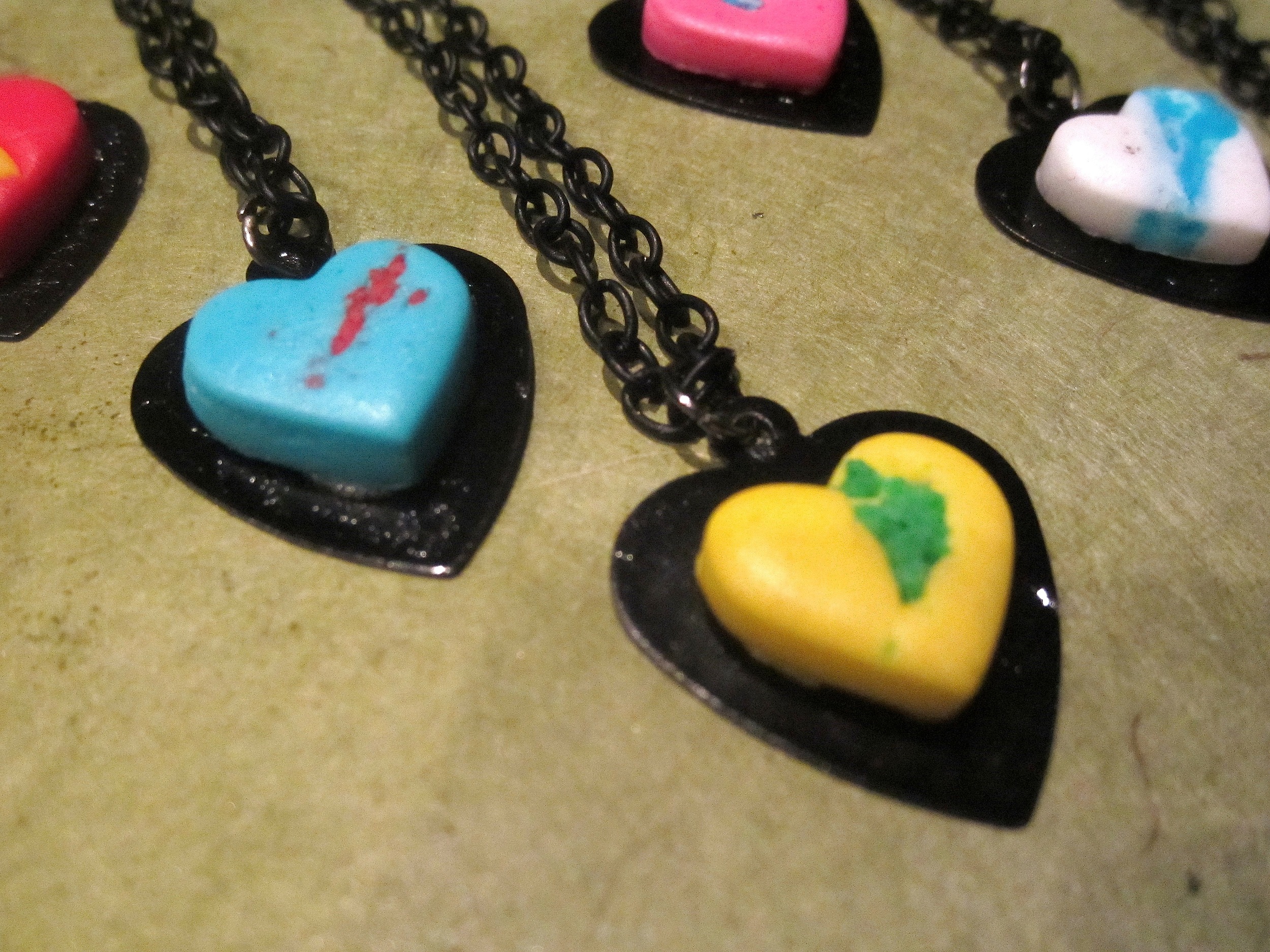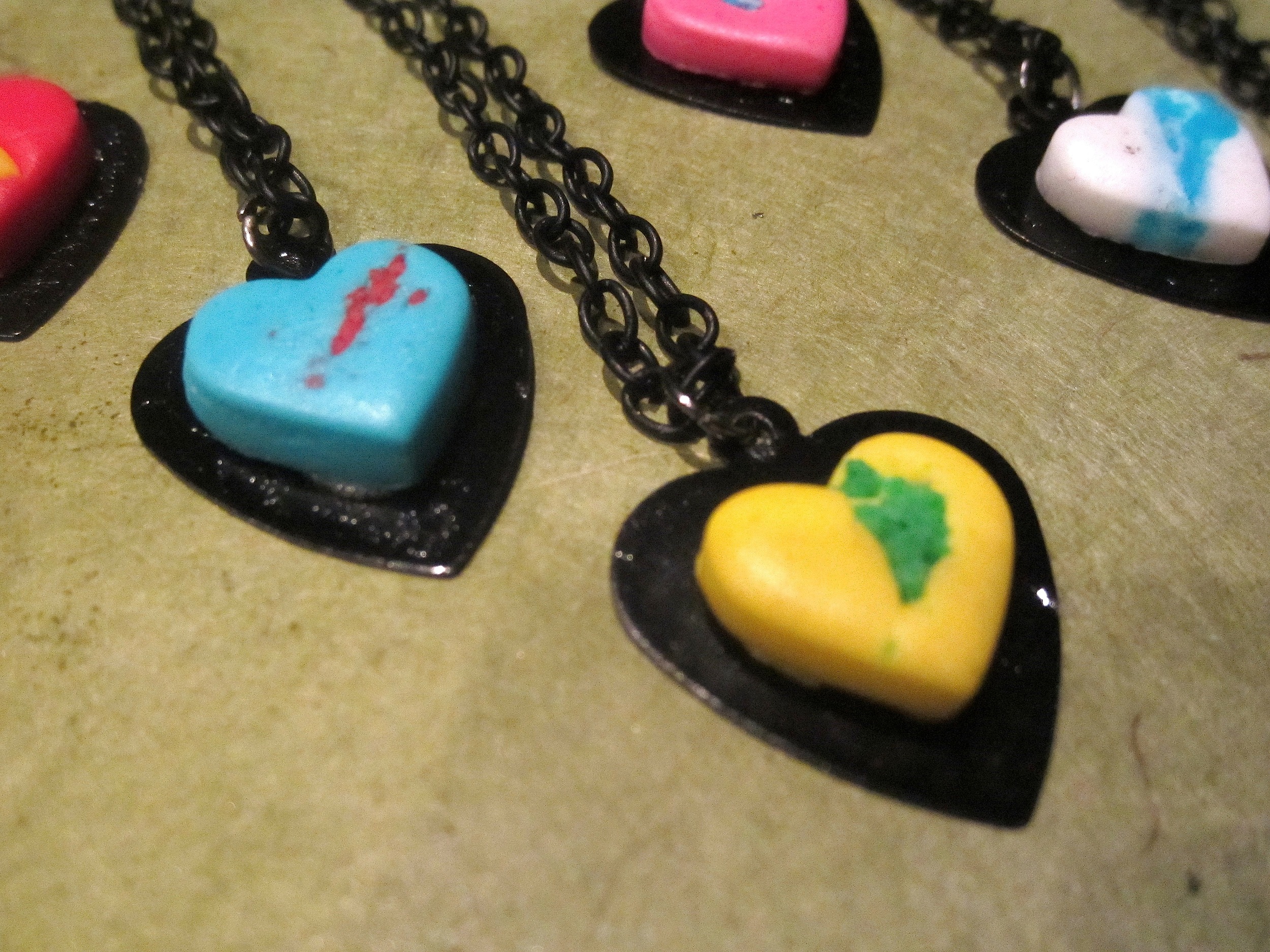 Rejected Heart Necklace
What happens when fondant (like edible Play-Doh) becomes rejected from the production line? Turn it into jewelry, of course!

These rejected hearts are perfect for any occasion, even Valentine's Day.

Because every rejected heart needs some love, edible or not! Go ahead, eat your heart out with one of my Rejected Heart necklaces available in several colors.

Please note that these hearts are made from an edible substance, but have been sealed for longevity and are no longer edible. Each heart is made to order and will look different, but will be of the same caliber as the ones photographed!